The Masters Cup 2020 is cancelled !!!

The tournament is cancelled due to new Corona lockdown in Germany. The International Masters Cup will be postponed to November 2021. Stay fit and stay tuned !
Master Boxing & Pro Boxing Title Fights !!!
Brought to you by Boxclub Gütersloh e.V. in cooperation with AGON Sports & Events GmbH u. Co. KG
From November 27th – 29th Masters will fight in Gütersloh City Hall for the international Boxing Masters Cup.
On Friday and Saturday we'll have additional Pro Boxing Title Fights in the City Hall.
Master boxing is the performance class of the older warhorses. Master boxing is becoming increasingly popular worldwide. In 2015, the DBV has extended the competition regulations by §39, which means that athletes over 40 years of age can now also participate in Olympic AIBA boxing competitions.
As a result, the Boxing Club Gütersloh e.V. has created the Boxing Masters Cup, Germany's biggest tournament for master boxers. Organized for the first time in 2018 with great success, the event is to be held annually in Guetersloh in the fall. In 2020 the tournament is open for international athletes.

The tournament is designed for amateur athletes as well as former elite boxers, who can compete in different performance and weight classes. Fighters are grouped into brackets of 4 depending on their experience, weight and age. A fair match making has highest priority for us !

The next Masters Cup will take place in Guetersloh from November 27-29, 2020. Men and women between 35 and 60 years are welcome to register! The announcement and the registration form can be found here. Prerequisite for a registration is a valid Master boxing passbook.
►Announcement and registration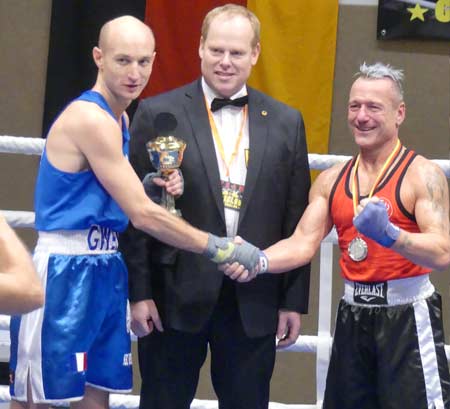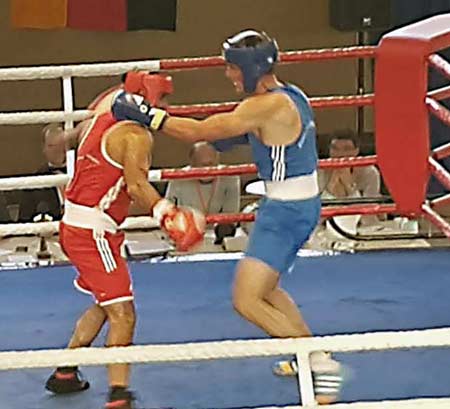 Any Questions ? Please ask  !