Registration
Download:
WBF Rules and Regulation.pdf
Entry_Form.pdf
Poster
Competitors from 35 – 60 years old can be registered until 09.09.2022 (Boxing and K1 Kick Boxing, Male and Female). Since there will be only a limited number of pairings, you should register early.
Newcomers and also experienced veterans will fight at the event hosted by Boxclub Gütersloh e.V. . Fights will be matched based on age, weight and experience classes. Fighters wear 16 oz gloves, 3 rounds of 2min each (title fights also 4-6 rounds) according to WBF-Regeln.
Entry fee per competitor is 50 €, 1 coach and one attendant are free of charge. Additional fees will be charged for title matches.
Each competitor needs a current medical "Fit to Box" – certificate.
When registering, ALL competitions in full-contact sports must be indicated with record (boxing, kickboxing, Muay Thai, MMA, …).
Entries are possible only by e-mail to info@boxing-masters-cup.com with this entry form.
Recommended hotels:
Hotel Vogt
Hotel zur Post
Lind-Hotel
Organizer:
Box-Club Gütersloh e. V.
1st Chairman
Dr. Horst-Peter Strickrodt,
Oldentruper Str. 269, 33719 Bielefeld
Email: info@boxing-masters-cup.com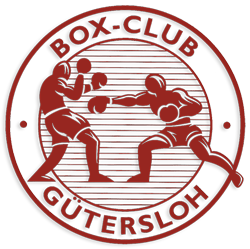 Any Questions ? Please ask  !