Registration
Download:
WBF Rules and Regulation.pdf
Entry_Form.pdf
Fit-to-Box-Certificate.pdf
Poster
Competitors between 35 and 60 years old can be entered until 25.08.2023 (boxing and K1 kickboxing, men and women). As there will be a limited number of pairings, early registration is recommended.
***Update*** As the fight card is already very full, we'll match only new registrations if there are free places in the brackets. All others will be put on the waiting list
Masters Cup is a boxing tournament hosted by Boxclub Gütersloh e.V. . Tournament with brackets of 4 boxers that will be matched based on age, weight and experience. Semi-Finals on Friday and Finals on Saturday.
Fighters wear 16 oz gloves, 3 rounds of 2min each (title fight finals also 4-6 rounds) according to WBF-Regeln.
Head protection is optional for experienced fighters (sparring head protection is possible).
Entry fee per competitor is 100 €, 1 coach and one attendant are free of charge. Additional fees will be charged for title matches.
Each competitor needs a current medical "Fit to Box" – certificate.
When registering, ALL competitions in full-contact sports must be indicated with record (boxing, kickboxing, Muay Thai, MMA, …).
Entries are possible only by e-mail to info@boxing-masters-cup.com with this entry form.
Recommended hotels:
As the Hänky Pänky Music Festival will take place in Rietberg on the same weekend, bookings should be made in good time !
Lind-Hotel
Motel24
Hotel Vogt
Hotel zur Post
Arrival by plane:
Nearest airports are Düsseldorf (1.5 h by car) , Hannover (1.5 h by car), Paderborn (0.5 h by car), Dortmund (1h by car).
Recommended is Düsseldorf and then by train to Gütersloh Hbf (2h) and from there by bus to Rietberg (20 min)Bus nach Rietberg (20 min)
Organizer:
Box-Club Gütersloh e. V.
1st Chairman
Dr. Horst-Peter Strickrodt,
Oldentruper Str. 269, 33719 Bielefeld
Email: info@boxing-masters-cup.com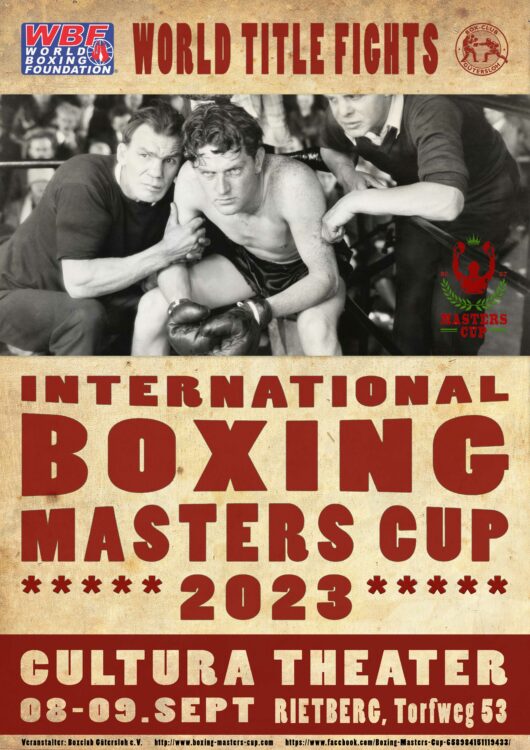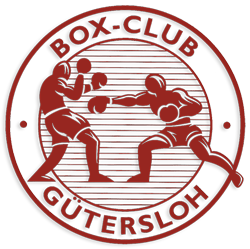 Any Questions ? Please ask  !