MASTERS CUP 2022

24.September Cultura Theater Rietberg
After a long break from Corona, the third Masters Cup, Germany's largest master boxing event, will take place in September. Then in the unique Cultura theater roundhouse in Rietberg international Masters between 35 and 60 years will fight for cups, titles and belts.
Ticket sales have started ! Online tickets here
15 fights are on the program, 5 of them are title fights for the coveted WBF Masters DM and EM belts.
30 fighters from 7 nations with an experience density, which is even worldwide unique: Alone the 10 title aspirants have made an average of 60 fights ! Among them are several former German champions and even a European champion !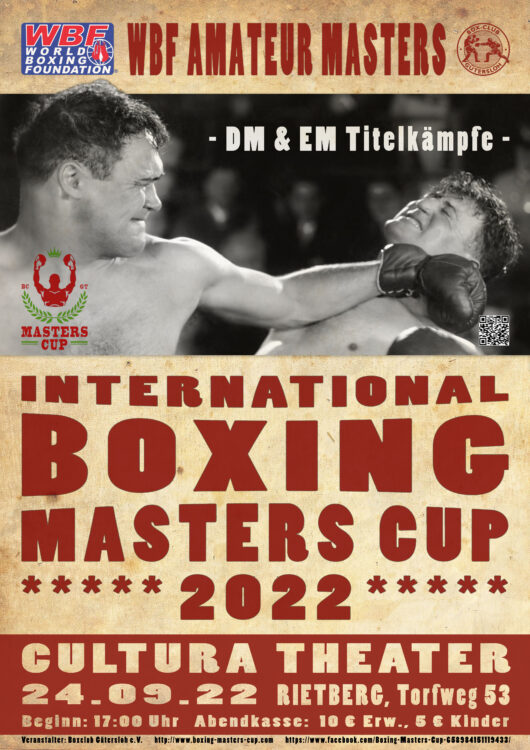 Any Questions ? Please ask  !