MASTERS CUP 2022
24.September Cultura Theater Rietberg
Start 17:00 , 10 € Adults / 5 € Kids

After a long break from Corona, the third Masters Cup, Germany's largest masters boxing event, will take place in September. Then, in the unique Cultura globe theater , international Masters between 35 and 60 years will fight for cups, titles and belts.
The Masters Cup is open to all associations this year and will be sanctioned by the WBF Amateur Masters Division. K1 kickboxing is also possible this time.
Newcomers and also experienced veterans will fight at the event hosted by Boxclub Gütersloh e.V. . Fights will be matched based on age, weight and experience classes. Fighters wear 16 oz gloves, 3 rounds of 2min each (title fights also 4-6 rounds) according to WBF-Regeln.
5 WBF Masters European- and German Championship Belts are up for grabs, cups and medals for other fights.
Fightcard is open: Men and women between 35 and 60 years are invited to register !!
This year we have a limited fightcard so you need to hurry up with your registration to save your spot !!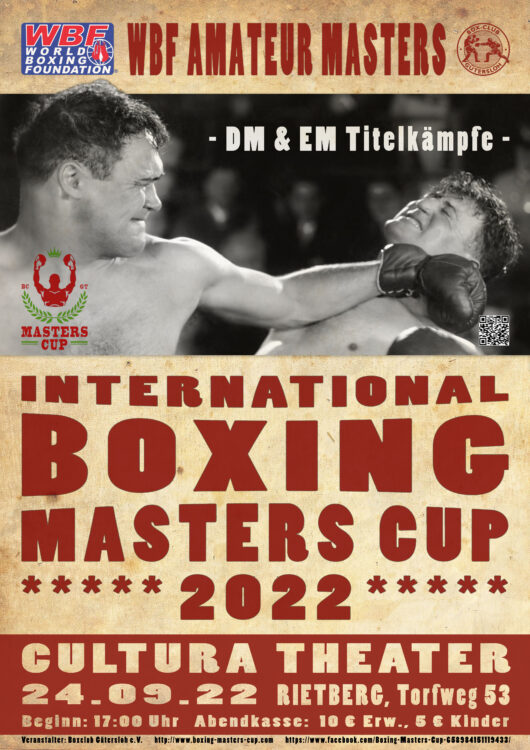 Any Questions ? Please ask  !